(A) Images in all signatures (for regular and gold package members) should be no larger than 200H by 500W. See example below.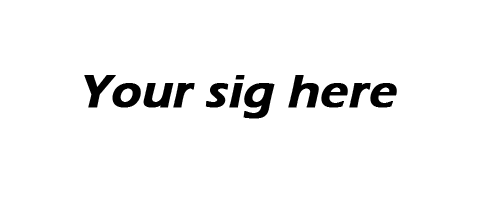 (Yes, we realize the irony of using an animated image to demonstrate guidelines while animated signatures are actually not allowed on the site.)
(B) No animated images are allowed in signatures or avatars, as they affect page loading.
(C) Profanity and other potentially offensive text will not be allowed in signatures in any font size over 10.
(D) Signatures or avatars used for the purpose of attacking other members or staff will be removed by site staff, and may result in behavioral action.